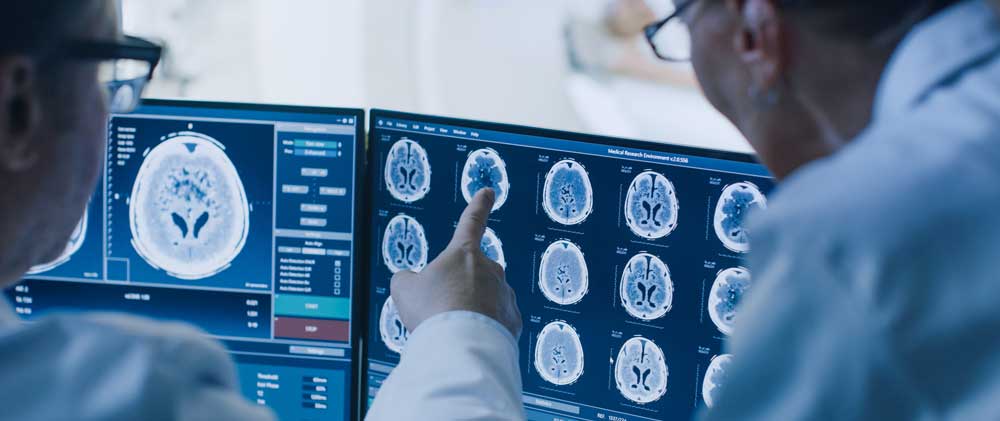 What hot topics and clinical trends in radiology can you expect to hear more about in 2020 and beyond? We asked two experts for their take. David Naeger, MD, is Director of Radiology at Denver Health and Professor and Vice Chair of Radiology at University of Colorado School of Medicine. Elissa Price, MD, is Associate Professor of Clinical Radiology and Director of Clinical Operations in Breast Imaging for UCSF Department of Radiology and Biomedical Imaging.
Q. What is the most important clinical trend radiologists need to be aware of heading into 2020 and beyond?
A. Dr. Naeger: There will need to be advances in clinical decision support. The tools today do not adequately help referring providers. Especially if the roll out of clinical decision support continues as planned due to federal mandates, expect to see advancements.
Dr. Price: Standardized reporting is becoming an important part of many subspecialties in radiology. BI-RADS was developed decades ago to standardize both the terminology we use to describe breast imaging findings and the final assessments we assign to those findings. In the past few years, similar systems have been developed for prostate (PI-RADS), liver (LI-RADS), thyroid (TI-RADS), and ovary (O-RADS). Having such systems allow for clearer communication between radiologists and referring clinicians, allows for internal audits and benchmark development, and makes research generalizable and applicable to a typical practice.
Q. Dr. Naeger, what's new in cardiopulmonary imaging?
A. Dr. Naeger: Some of the biggest advances we see are in MRI. Researchers are looking at efficient, accurate, and radiation free ways of evaluating lungs using MRI. It is a more expensive modality, so it is not clear when or how well it will take off. There is also a great deal of interest in new CT technology, including the use of dual energy CT, which helps improve the accuracy of CT and characterize lesions.
Q. How about nuclear medicine advances?
A. Dr. Naeger: The development of the new PET/CT tracers for sure. PET became an important imaging test, mainly on the back of one radiotracer: FDG. Imaging with radioactive sugar is incredibly useful, but there are other possible uses for PET, too. We now have tracers to look for tumors that express certain characteristics. In some cases, these are tumors that do not show up well with the more established agent FDG. Radiotracers can help with the diagnosis of Alzheimer's disease, and it's likely that new tracers will play an expanding role in the assessment of cardiac disease. In the future, these agents will be used in targeted situations to routinely help with diagnosis and guiding therapies.
Q. Has 3D printing made an impact on your practice?
A. Dr. Naeger: It has not had a huge impact, but I think it will be able to someday soon assist surgeons in planning complex cases, particularly congenital heart disease surgeries.
Dr. Price: I agree that it can help surgeons plan and prepare for breast surgery for multifocal and multicentric breast cancer. 3D printing can also help plastic surgeons match the flap size to the neobreast for breast reconstruction.
Explore Radiology CME