The Oakstone CME Advantage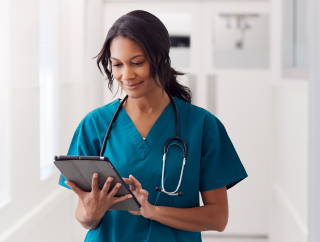 Oakstone is CME Simplified
For over 45 years, Oakstone has been a leading provider of continuing medical education across more than 30 medical specialties.
We offer a comprehensive and convenient way to earn required CME credits, prepare for board exams, and stay current with actionable medical insights that can help you enhance patient care.
Oakstone CME lets you learn on your own terms. Our content can be customized by medical specialty or topic so you can enjoy a range of online CME options designed to fit your schedule.
CME That's Designed Around You
Oakstone CME is designed to be easy, simple and convenient.
Our CME courses are designed to meet three common continuing medical educational needs:
Board Prep – board study aids organized by specialty
Topic-specific CME – learn and earn with the latest research and treatment advancements
Ongoing CME – stay current with subscription access to an updated library of thousands of online CME activities
Practical and Actionable Clinical Insights
Oakstone CME provides the clinical insights you need to enhance care and improve patient outcomes. Our continuing medical education content undergoes rigorous peer and professional review to verify accuracy and relevance to the latest scientific findings and clinical best practices.
Our CME content spans over 30 specialties and includes evidence-based content and case-based reviews so you can expand your knowledge and incorporate the latest guidelines into your daily practice. Our extensive online CME library allows you to focus on the material that is most important and relevant to you and your specialty.
Developed by Authoritative Clinicians
Oakstone CME content is developed by renowned clinicians from the most respected medical institutions, societies, and medical leaders in the world.
We partner with practitioners from Harvard Medical School, UCSF, the Cleveland Clinic and others to help you gain an in-depth understanding of key topics within your specialty.
Oakstone CME is free of commercial influence. It is authoritative and informed with the latest clinical insights and research. Our content is purposely designed to be objective and free of outside commercial influence.
We do not accept any commercial sponsorships as we strive to ensure the most objective continuing medical education content to help you enhance patient care and drive better outcomes.
Available in Multiple Formats
Earning CME credits is simpler with Oakstone. Our content is available in video, audio, and print formats so you can learn the way you like. Our multiple formats provide opportunities for unlimited 24/7 access to a wide range of medical content related to board reviews, clinical updates, and journal-based clinical research summaries paired with expert audio commentary to help you stay informed on a broad array of medical topics.