Board Prep Made Easy
Designed to Help with Initial
and Recertification Exams
With anytime, anywhere access to Oakstone CME's comprehensive, convenient, and cost-effective content, prepping for your board exam couldn't be any simpler.
Our board review courses help you stay on top of the latest clinical conditions, diagnostic practices, and treatment guidelines for improved patient care across 30+ specialties.
Developed alongside leading medical institutions and standout practitioners, Oakstone's online board prep courses feature unbiased, evidence- and case-based content.
Oakstone's audio and video board review content makes it easy to: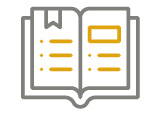 Thoroughly prep for your
board exam
Dive deep into content relevant
to your specialty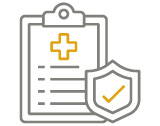 Assess your grasp of the material
with sample quizzes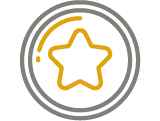 Earn CME credits and
MOC points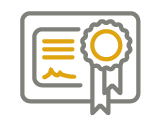 Pass your exam
with confidence
In fact, we're so confident in our Oakstone CME board review content, that we guarantee you'll pass your certification or recertification exam on your first attempt. If you don't, we'll credit the full amount of your Oakstone board review purchase. See Terms of Service for details.

Comprehensive
Video Collections
When you're looking for a video deep dive, Oakstone's online board reviews span a range of specialty and sub-specialty topics. They're perfect for healthcare professionals who prefer multi-sensory auditory and visual learning.
Audio for
On-the-Go Learning
Our audio companions for MKSAP®, GRS®, and SESAP® are perfect for board review on-the-go. Study for your certification or recertification exam whenever and wherever it's convenient for you, whether you're in the car or at the gym!

Can't decide?
Choose CMEinfo Insider. It's our most popular and most comprehensive board review product. You get access to unlimited CME credits and an expansive library of video, audio, and text-based content.
Shop Board Prep in Your Specialty: