Products Aligned to Your Learning Needs
Oakstone CME offers a variety of products designed to fit your individual learning needs.
Each Oakstone product is designed to allow you to learn and stay current on your own terms. From board prep to topical material to annual CME subscriptions, Oakstone content can be customized to allow you to enjoy a range of CME options designed to fit you.
CMEinfo
CMEinfo offers a wide variety of evidence-based content for medical professionals. Board reviews, recorded medical conferences, topical programs, and more can be yours via easy to use online video. CMEinfo courses are available in more than 30 specialties and subspecialties, allowing medical professionals like you to take advantage of the latest clinical information without leaving your office.
CMEinfo allows you to improve your diagnostic skills and learn to avoid pitfalls with practical and precise approaches to common and uncommon medical conditions. Courses are designed by renowned medical practitioners from prestigious institutions including Harvard Medical School, NYU Langone, UCSF, Brigham and Women's Hospital, and many others.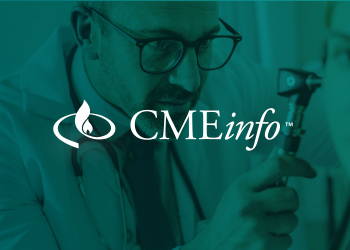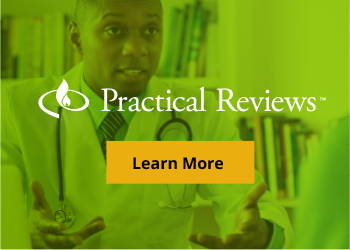 Busy medical professionals need to make the most of their time…particularly when it comes to earning CME credits. A subscription to Practical Reviews gives you a way to manage the continual influx of new medical insights and information. It allows you to focus on what you need to know now. With Practical Reviews, all you need is 15 minutes to read an article by our team of expert clinicians, listen to an authoritative commentary, take a quiz, and earn CME credit.
Every month, 200 clinicians scour nearly 500 journals to select information vital for you. They summarize the most relevant articles, medical advances, research and trends for 20+ specialties, and the latest treatment guidelines for chronic illnesses like diabetes and heart disease. You can explore every specialty plus a searchable library of thousands of summaries.
Product Tutorial Videos
How to browse and search CME content
How to use the Practical Reviews App
CMEinfo Insider
CMEinfo Insider is an annual subscription program offering a one-stop online resource for all stages of your medical career thereby providing you with unparalleled CME value.
CMEinfo Insider allows you to stay current on cutting edge content in your primary specialty, with a limitless opportunity to research and learn from other fields of medicine and unlimited CME credit-earning potential. You get unlimited 24/7 access to a wide range of medical content related to board reviews, clinical updates, journal-based clinical research summaries paired with expert audio commentary to help you stay informed on a broad array of medical topics. This special "everything you need" product offers convenient access to our continually updated library of thousands of online CME activities.
Looking for more information about CMEinfo Insider? Click here to learn more.
Product Tutorial Videos
How to browse and search CME content
How to create and use CME content playlists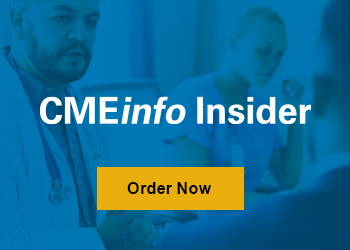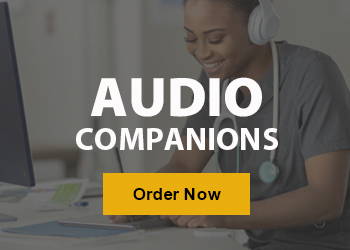 Oakstone has partnered with the American College of Physicians, American College of Surgeons and the American Geriatrics Society to bring you an unparalleled audio experience. Experienced clinicians, program directors, and department chairs from some of the world's finest medical institutions share patient stories, insightful views on new treatments, and more.
Audio Companions are available for MKSAP, SESAP and GRS, containing hours of engaging audio interviews and allowing you to study for board exams, stay current, and earn CME credits on the go. There's also a free app — Oakstone Audio CME — for true anytime, anywhere listening and learning on your iOS or Android device.

Oakstone Audio CME App FAQs
Per a 2014 federal ruling, healthcare professionals who perform physical exams on commercial motor vehicle drivers must have National Registry of Certified Medical Examiners (NRCME) certification. To help providers tackle the certification process, Oakstone developed a comprehensive, online, modular solution called NRCME Plus Examiner Training System.
Oakstone's NRCME Plus Examiner Training System meets and exceeds the core curriculum requirements of the Federal Motor Carrier Safety Administration (FMCSA) for DOT examiners. It offers healthcare providers (MDs, DOs, DCs, NPs/APNs, PAs) the knowledge to become certified medical examiners and apply the FMCSA driver physical qualifications standards and guidelines.
This training program is 100% online. It's self-guided modules are mobile-device ready, don't require audio or flash, and are equipped with auto-save features to hold your place if your training is interrupted. Most importantly, 95% of those who complete our training pass the certification test the first time.