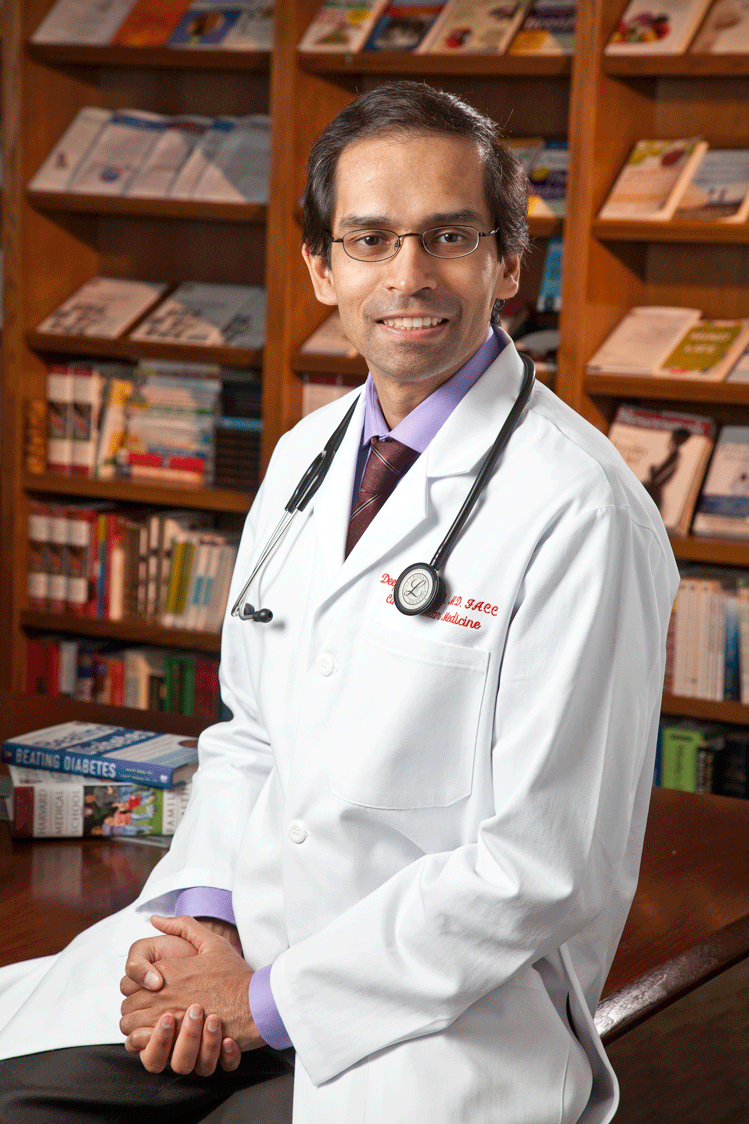 Dr. Deepak L. Bhatt, Oakstone's Course Director for Comprehensive Review of Interventional Cardiology, was recently honored by the American Heart Association as a Distinguished Scientist.
Deepak L. Bhatt, MD, MPH, FACC, FAHA Executive Director of Interventional Cardiovascular Programs at Brigham and Women's Hospital Heart & Vascular Center and a Professor of Medicine at Harvard Medical School, received the award for his contributions in cardiovascular and stroke research that have advanced our knowledge and understanding of these fields.
Advancing medical knowledge is an element of the profession he truly enjoys. Dr. Bhatt tells Oakstone, "Beyond direct patient care, clinical research allows me to touch (and hopefully improve) millions of lives worldwide." But, it's the day-to-day events a cardiologist faces that drive him. "What I enjoy most about practicing medicine is the ability to directly help patients. Especially as an interventional cardiologist, life and death situations are common, as in someone coming in with a heart attack, and quick thinking and action can make a difference and save a life," says Dr. Bhatt.
Ten years ago the American Heart Association created the Distinguished Scientist award in an effort to highlight physicians who have achieved significant and sustained contributions to the mission of the AHA—"building healthier lives, free of cardiovascular diseases and stroke."
With Dr. Bhatt's track record and zeal for serving his community, it is clear to see why the American Heart Association bestowed the Distinguished Scientist honor upon him. Away from the white coat and hospital, Dr. Bhatt cherishes spending time with his family. One perk of medicine fits nicely into his outside interests. "I do also enjoy travelling, though most of the travelling I do is for the clinical trials I lead," says Bhatt.
Dr. Bhatt currently serves as editor for the Journal of Invasive Cardiology and has co-authored or authored some 1,400 publications. His primary medical research focus includes preventive cardiology and acute coronary syndromes, as well as advanced techniques in cardiac, cerebral, and peripheral intervention.